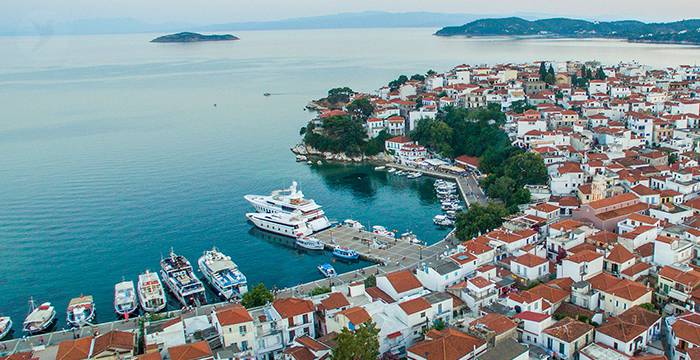 Skiathos is the absolute escape!
Skiathos Town is very popular for the afternoon walks and the perfect sky colors during that time as well as the wide range of bars, shops and the beautiful scenery.
The Old Port of Skiathos Town is the starting point for almost all the boats that go daily trips around the island but also there you will find the Bourtzi of Skiathos Island, the historical monument that also features a cafe with a view of Tsougrias Island and the boat routes.
In Skiathos Town you can find Papadiamantis House Museum, a very popular writer whose home became a museum where you can see where and how he lived and learn more about Skiathos island through his novels.